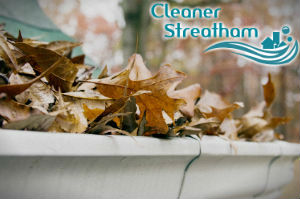 You can save your property from leaks, moisture, overflowing of rainwater and brick damage if you provide regular gutter cleaning of the building. Our services are trustworthy, effective and guarantee excellent results.
The gardeners in our company are supplied with the latest machines, tools and equipment for unclogging and removing debris and wastes from gutters. They are health and safety trained, vetted and have the skills to implement safe cleaning from the ground and using ladders.
Call us whenever you need effective gutter cleaning and our company, based in Streatham, will prepare you a quote.
Peerless Gutter Cleaning Streatham
If the gutters in the property you hold or own are blocked and need cleaning, call us and we will take care of them. The work of our staff includes:
Hoovering fascias
Cleaning soffits
Hoovering inside and cleaning external surfaces of downpipes
Removal of mud, leaves, moss, debris, rocks and grime from gutters
Using tiny cameras for observing and making pictures of the gutters
Getting to the 4th floor cleaning from the ground using telescopic poles
Whenever you notice that the rainwater drainage in your property gets clogged and doesn't function properly call us and we will provide its thorough and effective cleaning.
"My gutter was a complete mess! It was so overgrown that a small bird chose to nest in there. Thank God I found about your company as you offered me the lowest rates, yet the quality of your service was superb, to say the least. I already recommended you in my neighbourhood! – Norma"
Affordable Gutter Cleaning in SW16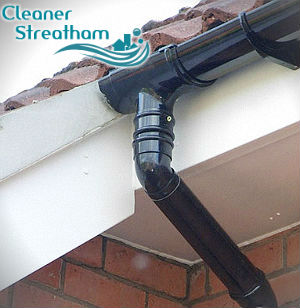 Our gardeners are supplied with telescopic poles which had special dry vacuum cleaners attached to them and using them can reach to 12 meters from the ground. We carry out hoovering of downpipes, fascias and soffits and our technicians use cameras to supervise the cleaning process.
Our gardeners can supply you with before and after the cleaning photos whenever requested. Our gutter cleaning services are available in and around SW16 all weekdays and weekends. We carry out excellent cleaning of gutter components which ensures removal of debris, leaves, moss, rocks, grass and dirt. Call us or use our online booking form to specify all details regarding the gutter cleaning you need.
We work during all days of the week and can provide annual or oftener cleaning of the gutters in all kinds of estates. Our staff have unblocked and cleaned modern and conventional, cast iron and other types of guttering.
You can use the professional and inexpensive gutter cleaning services which we offer in and around SW15 Streatham to get the best possible results. We can assure you that the results of our work will be properly and long time functioning downpipes, fascias and soffits.